BAS-KET-BALL! If you understand this, then you've either been to a Detroit Pistons game, live in Detroit or Metro-Detroit, or you're very confused. Detroit, Michigan is a place my parents and family know very well. From my mom growing up in Detroit to my dad working in downtown Detroit for over twenty years, Detroit is not its bad-rep or its famous name, it's home. I may have grown up in Metro-Detroit but many of my favorite memories were made in the rough and grey areas of downtown Detroit. My dad was a truck driver for LaGrasso Brother's Produce Business and moved his way on up over the years. I remember tagging along on deliveries with him in the early mornings of many of my elementary-age days, but those are fond memories– not scary ones. 
The stereotypes around Detroit are what gives the city its bad name, but I believe in the beauty of struggle. Detroit knows poverty, it knows struggle, it knows hunger, it knows gangs, it knows violence, and it knows weakness. But what people don't realize what Detroit knows is love, family, empowerment, hard work, success, and strength. Detroit is a  first love of mine, so I am very excited for the beautiful city to meet another one of my true loves: The Leadership Institute.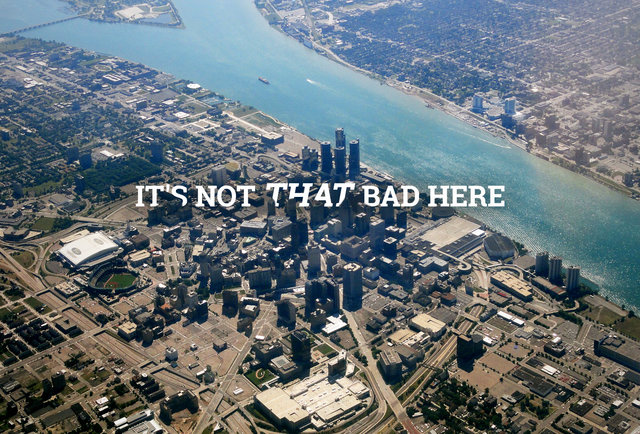 The LI and my entire LAS cohort are taking a 24-hour service trip to Detroit on April 1st; and no this isn't an April fool's joke. This service trip is going to be one for the books, from helping out in the community to directly working with students, I am all over this trip. The LI's purpose is to prepare Michigan students for leadership roles in society, so by having us work with a struggling yet strong-willed city we are improving ourselves and our leadership skills. I am looking forward to bonding with my cohort and the many faces we meet over the course of the next two days. I really think that I will personally grow a lot because I finally get to help out a city so near and dear to my heart and my childhood. Detroit, get ready… because we're comin' for ya!